Cascina Valmanera, the heart of the company, is set in a natural amphitheater – its vineyards are nourished by million-of-year old soil. This natural staircase is what Daniela and Luigi call "our Stairway to Heaven", from the Led Zeppelin song. The company owns 13.5 hectares in the municipalities of Roero di Vezza d'Alba, Monteu Roero, and Canale. The Roero DOCG, Roero Arneis DOCG, Barbera and Nebbiolo d'Alba DOC, Piemonte Bonarda DOC, but also the Classic Method Sparkling Wines are born from these vineyards.
"Luigi planted his first vine in 1977 at the age of 12. He was in the family vineyard in Priocca, and he realized what he wanted to do in his life. "Working in the vineyard is the most beautiful job in the world. We work with vines as well as with emotions – as we like to say, our wine is 'handmade'. Among the vines, some cuttings were planted by friends and customers who came to visit us from all over the world – from Switzerland to Sweden to America. Each vine has a tag with the name of who planted it. "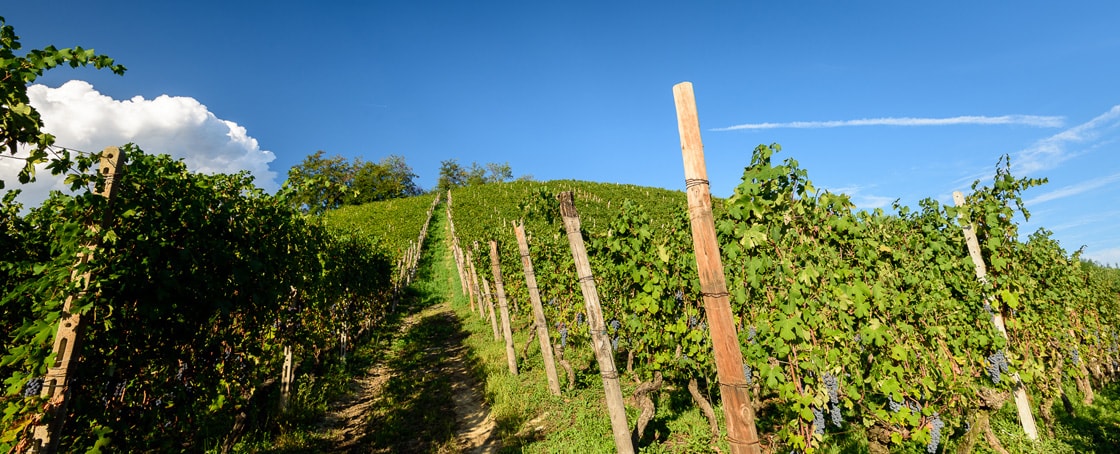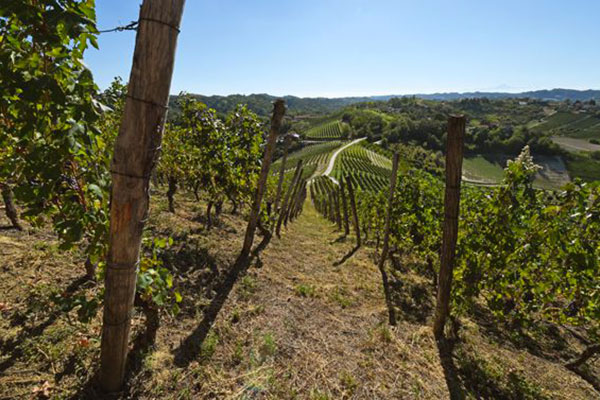 Our crus: Vigna Sant'Anna and Vigneto di Cascina Penna – Menzione Sru
Vigna Sant'Anna is our greatest vineyard: one hectare of Nebbiolo planted in 1954 by our grandfather, Giovanni Porello. This is where our Roero Vigna Sant' Anna is born. We have kept it exactly the way it was: steep, with narrow spaces between the rows. Everything is done exclusively by hand, we even cut the grass by hand. We have chosen to tend the vineyard and make the wines the way grandpa Giovanni did. We are on a hill 350 metres above sea level, in sandy lime soil, typical of the Roero district, exposed due south. The grape yields are very low. We manage to harvest about 6.0 tonnes, which correspond to 4000 bottles. The other cru is Vigneto di Cascina Penna – Menzione "Sru": three hectares which enjoy easterly exposure, set in an amphitheatre with a big cherry tree in the middle. This vineyard was planted with Arneis, Favorita and Barbera in 1997, the year before we got married. We are going to use it to make the cru Roero Arneis "Sru".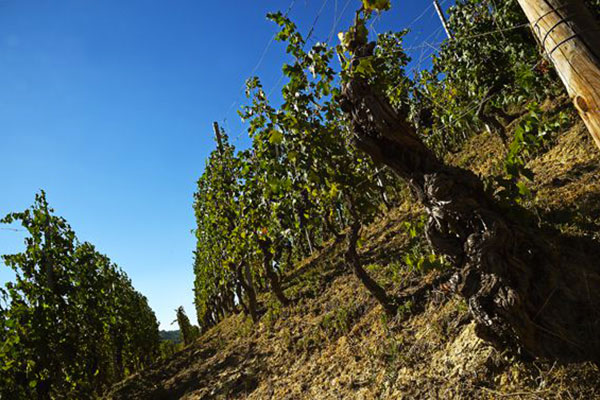 Respect for the earth: "The Green Experience" certification
We love and respect our vineyards, and, in 2016, we joined "The green experience", (thegreenexperience.it), a project conceived by Coldiretti Cuneo; a certification for those who want to implement sustainable and integrated viticulture. The aim is to defend the soil and biodiversity, offer consumers a guarantee and take care of the UNESCO landscape. We have completely eliminated the use of chemical herbicides in the vineyards. We use the green manure technique and sow flowers and pulses in autumn, to naturally fertilise the vineyard. We respect the soil and the animals that live in our vineyards: the insects and numerous species of birds that help naturally fight parasites.
Cascina Penna
Vineyard
Sant'Anna and Valmenera
Vineyards
Sant'Anna
Vineyard